Waukesha's One-Stop Trailer Shop
A-1 Auto Repair and Sales has new trailers for sale in addition to our trailer maintenance and repair services. Need a part? Our inventory has over 300 in-stock trailer parts from the industry's leading brands. We're your one-stop shop for everything trailer related.
New Trailers for Sale
A-1 Auto Repair and Sales has new trailers for sale in Southeastern WI. Looking for a utility trailer, ATV/UTV trailer or watercraft trailer? We've got 'em in all shapes and sizes. If you're looking for any of the following trailers for sale, call us!
Open-Air Utility Trailers
Motorcycle Trailers
Enclosed Utility Trailers
Boat/Pontoon Trailers
Flatbed Trailers
Jet Ski Trailers
Tilt Trailers
ATV/UTV Trailers
Car-Haul Trailers
Gooseneck Trailers
Snowmobile Trailers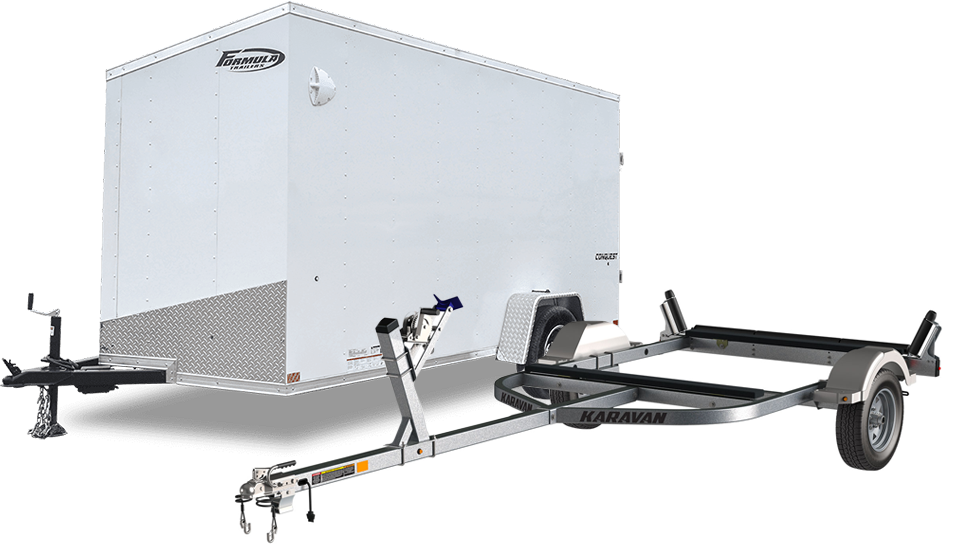 Trailer Maintenance & Repairs
A-1 Auto Repair and Sales keeps your trailer in top condition with full-service maintenance and repair services. With our expertise and state-of-the-art equipment, we ensure accurate diagnostics and efficient repairs to get your trailer back on the road quickly. Our trailer repair services include:
Routine Trailer Maintenance
Floor Repair
Brake Repair
Hitch and Coupler Maintenance
Tire Replacement and Repair
Structural Repair
Electrical System Repair
Trailer Jack and Landing Gear Repair
Suspension and Axle Repair
Cargo Securement and Tie-Down Systems
Trailer Parts for Sale in Southeast, WI
A-1 Auto Repair and Sales has OEM and aftermarket trailer parts and accessories for sale in Waukesha. We have a massive inventory of in-stock trailer axles, couplers, extrusions, fasteners, jacks, hitches and more for an affordable price. You name it, we've got it!