What is a Pre-Purchase Inspection
During a pre-purchase auto inspection, our skilled mechanics thoroughly assess the condition of the vehicle and provide a detailed report. A pre-purchase auto inspection includes:
Visual Examination

(rust, paint damage and other cosmetic issues)

Mechanical Inspection

(engine, transmission, drivetrain, exhaust system, leaks, unusual noises, visible wear and tear, belts, hoses and filters)

Electrical System Check

(battery, alternator, starter, lights and power accessories)

Suspension and Steering Evaluation

(suspension system, shocks, struts, control arms, bushings and steering system)

Brake Inspection

(brake pads, rotors, calipers, brake lines, brake fluid level and braking performance)

Tire Assessment

(tread depth, signs of uneven wear, damage, tire pressure and overall condition of wheels/rims)

Diagnostic Scans

(identifies any stored error codes, potential issues or hidden problems)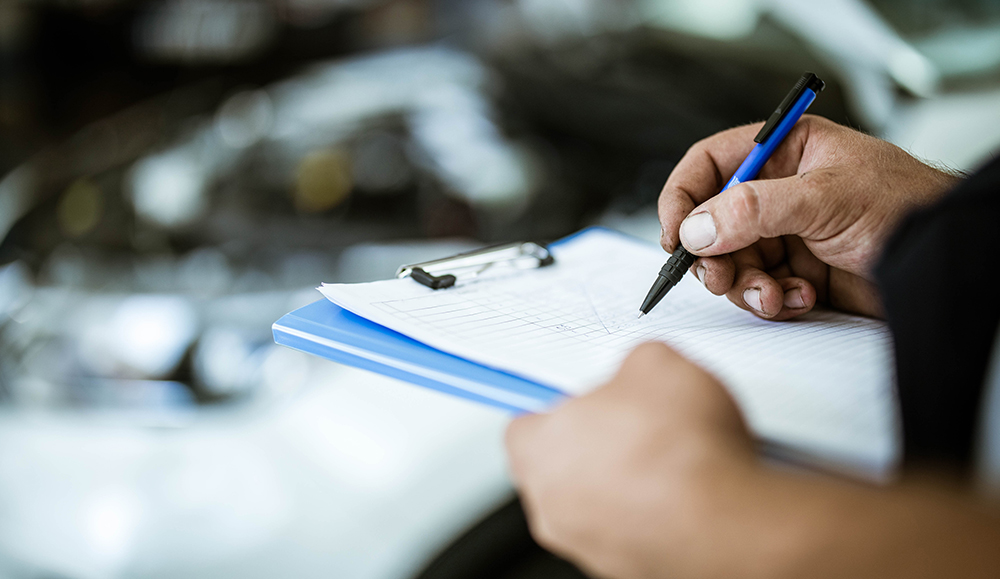 Know Before You Buy: Benefits of Pre-Purchase Auto Inspections
Uncover Hidden Issues

A pre-purchase inspection reveals any underlying problems. A test drive is often not good enough and that check engine light may be on its way days after purchase.

Save Money

If significant problems are discovered, you can avoid purchasing a vehicle that would require costly repairs or ongoing maintenance.

Safety Assurance

A thorough inspection ensures the safety of the vehicle for you and your passengers. By assessing critical components such as brakes, tires, suspension, and steering, the inspection can identify any safety concerns.

Peace of Mind

Knowing the true condition of the vehicle before making a purchase brings peace of mind. You'll feel confident in your investment!

Future Planning

The inspection report provides you with an understanding of the vehicle's maintenance needs and potential upcoming repairs. This information allows you to plan and budget for any necessary servicing or replacement parts in the future.

Negotiating Power

Armed with the knowledge gained from the inspection, you can negotiate with the seller based on the identified issues or potential maintenance requirements. This can give you leverage in securing a fair price or even requesting repairs to be made before finalizing the purchase.

Avoiding Lemon Vehicles

A pre-purchase inspection helps you avoid buying a lemon vehicle (a car with significant defects or recurring issues). A pre-inspection saves you the headaches and financial burdens associated with buying a lemon.
A-1 Auto Repair and Sales offers pre-sale auto inspections for Waukesha, Milwaukee, Racine and the surrounding communities! Contact us today for a fast quote!