Tire Rotation and Alignment Services
During a tire rotation service, the position of each tire on your vehicle is changed, moving them from one wheel location to another. The specific pattern of rotation varies depending on the type of vehicle and tire wear patterns. Generally, the front tires are moved to the rear while swapping sides, and the rear tires are moved to the front on the opposite side. We regularly service:
Front-Wheel Drive (FWD) Vehicles
Rear-Wheel Drive (RWD) Vehicles
All-Wheel Drive (AWD) Vehicles
Performance or Directional Tires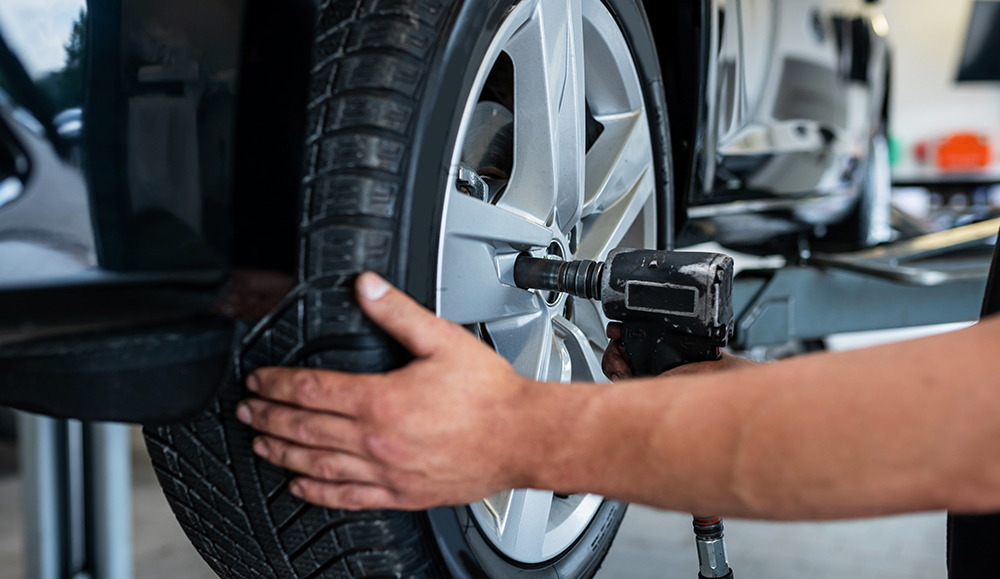 Is Tire Rotation Necessary?
Poor alignment or unbalanced tires cause uneven wear. Rotating tires keeps them from wearing unevenly. This makes your ride smoother and handling safer. Frequent rotations extend the life of your tires, saving time and money in the long run. The benefits of rotating your tires every 7,500 miles include:
Even tire wear
Cost savings
Improved traction
Enhanced safety
Fuel efficiency
Smoother ride
Prevents irregular wear patterns
Identifies any tire damage
Balances suspension
Extended tire warranty coverage for some
For tire rotation and alignment, contact our mechanics for a fast quote! We regularly service Waukesha, Milwaukee, Racine and the surrounding areas.