Exhaust System Services
Catalytic converter replacement

Removing the old, damaged catalytic converter and installing a new one to ensure efficient emissions control in the vehicle's exhaust system.

Center exhaust section replacement

Addresses any damage or corrosion in a critical part of your vehicle's exhaust system.

Downpipe replacement

Improves exhaust flow and turbocharger performance. Replaces worn or restrictive downpipes with high-quality, performance-oriented options.

Exhaust inspections

A comprehensive exhaust inspection for optimal operation. Addresses leaks, damaged components, etc.

Manifold replacement

Removes the old exhaust manifold and installs a new one to ensure proper sealing and efficient exhaust flow.

Muffler replacement

Remove old, worn-out mufflers. Reduces exhaust noise and improves the overall sound quality of the vehicle.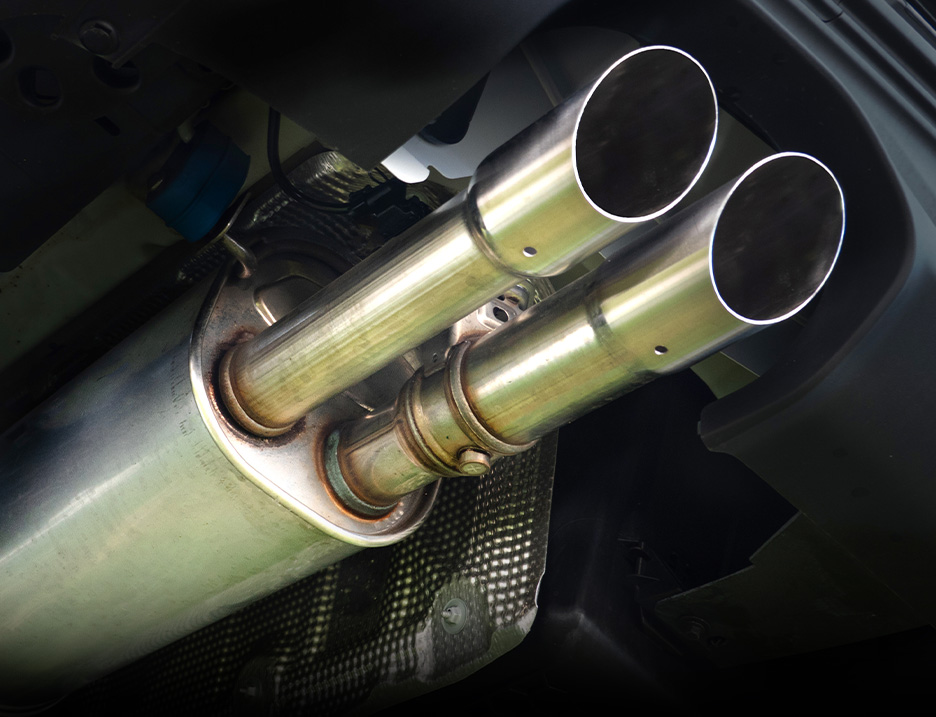 Emissions Diagnostics and Repair
We are committed to keeping your vehicle environmentally friendly and running at its best. Healthy emission systems promote better engine performance and optimize fuel efficiency.
We begin with a comprehensive analysis of the vehicle's emissions system using specialized diagnostic equipment. This includes scanning for error codes, conducting tests on various components, and inspecting sensors and exhaust gas recirculation (EGR) systems. The goal is to identify any malfunctions or deviations from emission standards.
Once the issue is diagnosed, we'll let you know the appropriate repair or maintenance required. This may include replacing faulty sensors, repairing or replacing malfunctioning components, cleaning or replacing filters, adjusting fuel mixtures or performing emission system recalibrations.
*At this time, we do not offer emissions testing.
We offer muffler and exhaust services for Waukesha, Racine, Milwaukee and the surrounding communities. Contact us for a quote!